Scholarship for High School Seniors
Chinese American Citizens Alliance, Oakland Lodge Scholarship Essay 2016 – Essay Topic
There was a recent case where a Chinese American Officer, Peter Liang, accidentally killed an African American man, Akai Gurley, through a ricocheted bullet. The discussion regarding the case brought up a lot of different opinions amongst Asian Americans surrounding Officer Liang's conviction. What do you think about the conviction? Do you think that the verdict would have had a different outcome if Officer Liang was not Asian? How do you think this event effected relations between Asian Americans and African Americans (i.e. Black Lives Matter movement)?
Click here to read the winning essay.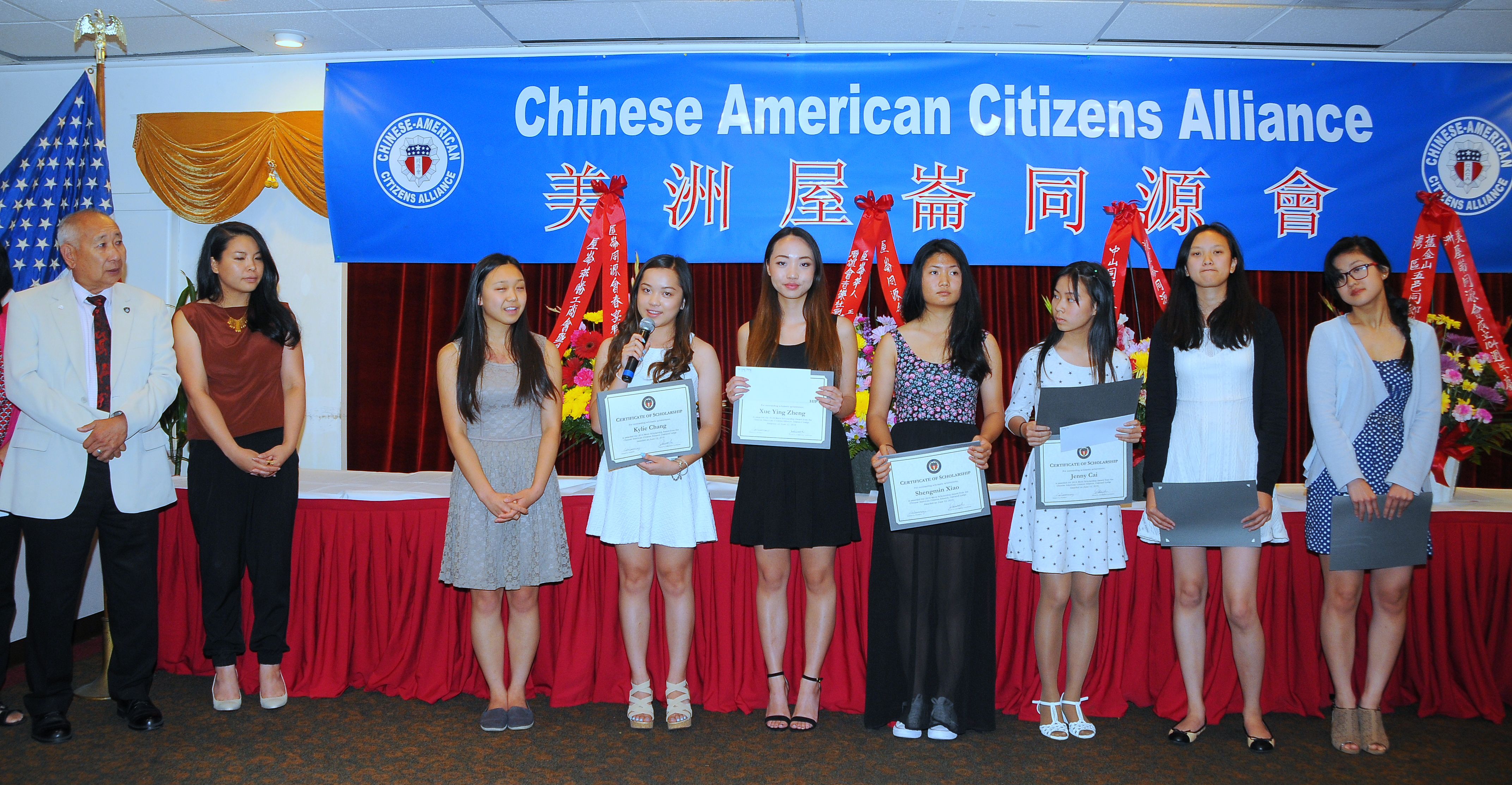 2016 scholarship winners include Kylie Chang (attending University of California, Los Angeles), Xue Ying Zheng (attending University of California, Irvine), Shengmin Xiao (attending University of San Francisco), Jenny Cai (attending San Jose State University), Lucy Liang (attending University of California, Irvine), and Allison Du (attending Yale College).