We are holding our first Professional Youth Development Workshop Series on "Applying for College." This workshop will be held via Zoom on October 22 and is free to all high school seniors. Please see our flyer for additional information and on how to register! Registration link: https://forms.gle/azvcULxqWMTpS4JY9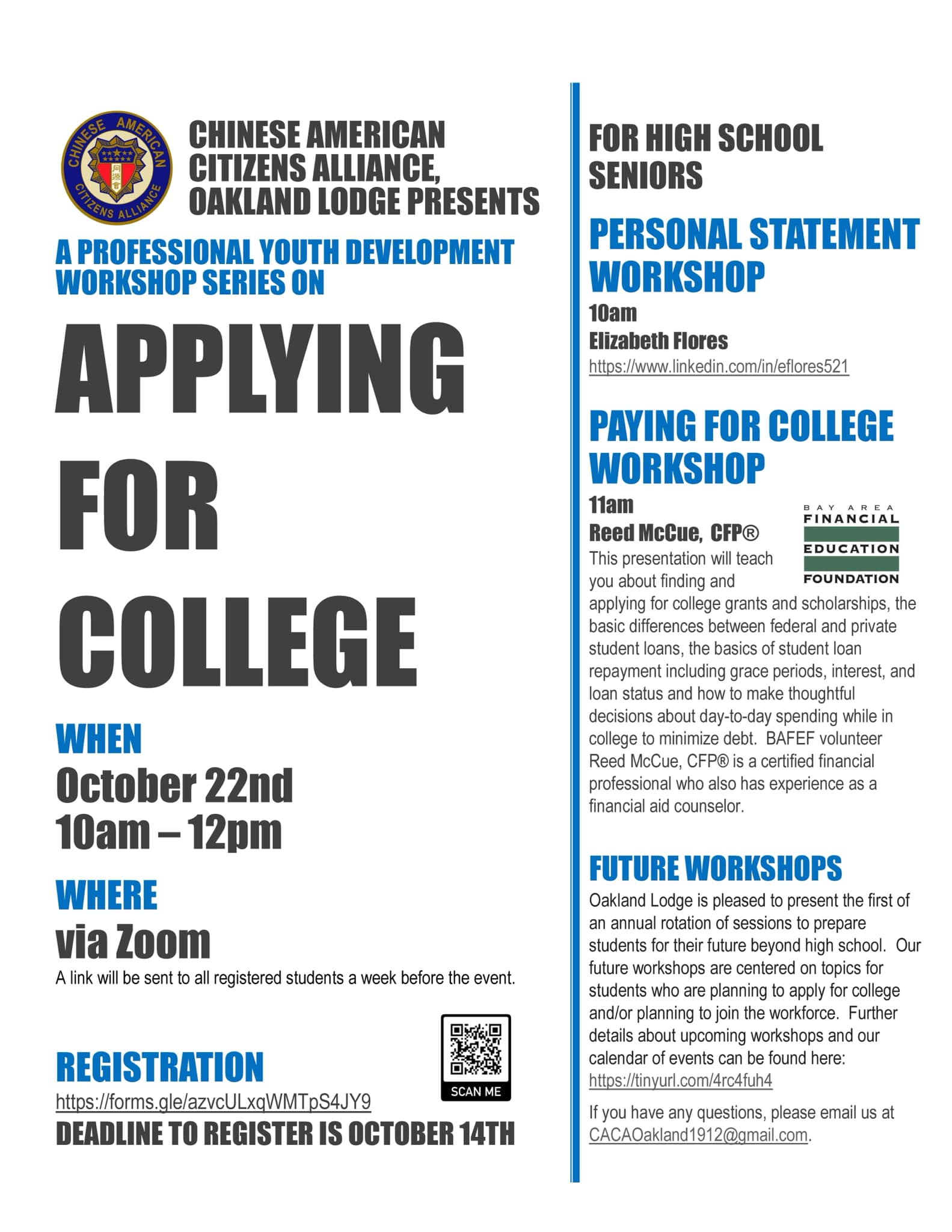 The Chinese American Citizens Alliance is a national non-profit organization dedicated to defend civil rights, fight racial discrimination, oppose anti-immigration efforts, and preserve American Chinese culture and history. Established in 1912, the Oakland Lodge is one of twenty chapters located in the United States and centered in Chinatown serving the local East Bay Area working in conjunction with fellow leaders for the betterment of our community.
Mission Statement
To empower Chinese Americans by promoting the highest ethics and morals, by practicing and defending American citizenship in its fullest rights and responsibilities, by observing respectfully American patriotism, by preserving historical and cultural traditions, and by providing youth leadership and community learning through education.